We have started a worklog for our "new" StoneNotes product on the dedicated website for it: http://www.stonenotes.com/
StoneNotes is a personal information management/personal database/personal computing platform currently under development. Here's a quick preview of the current development version, showing some of the recently added capabilities such as templates (the form on the right) and differently themed sticky notes.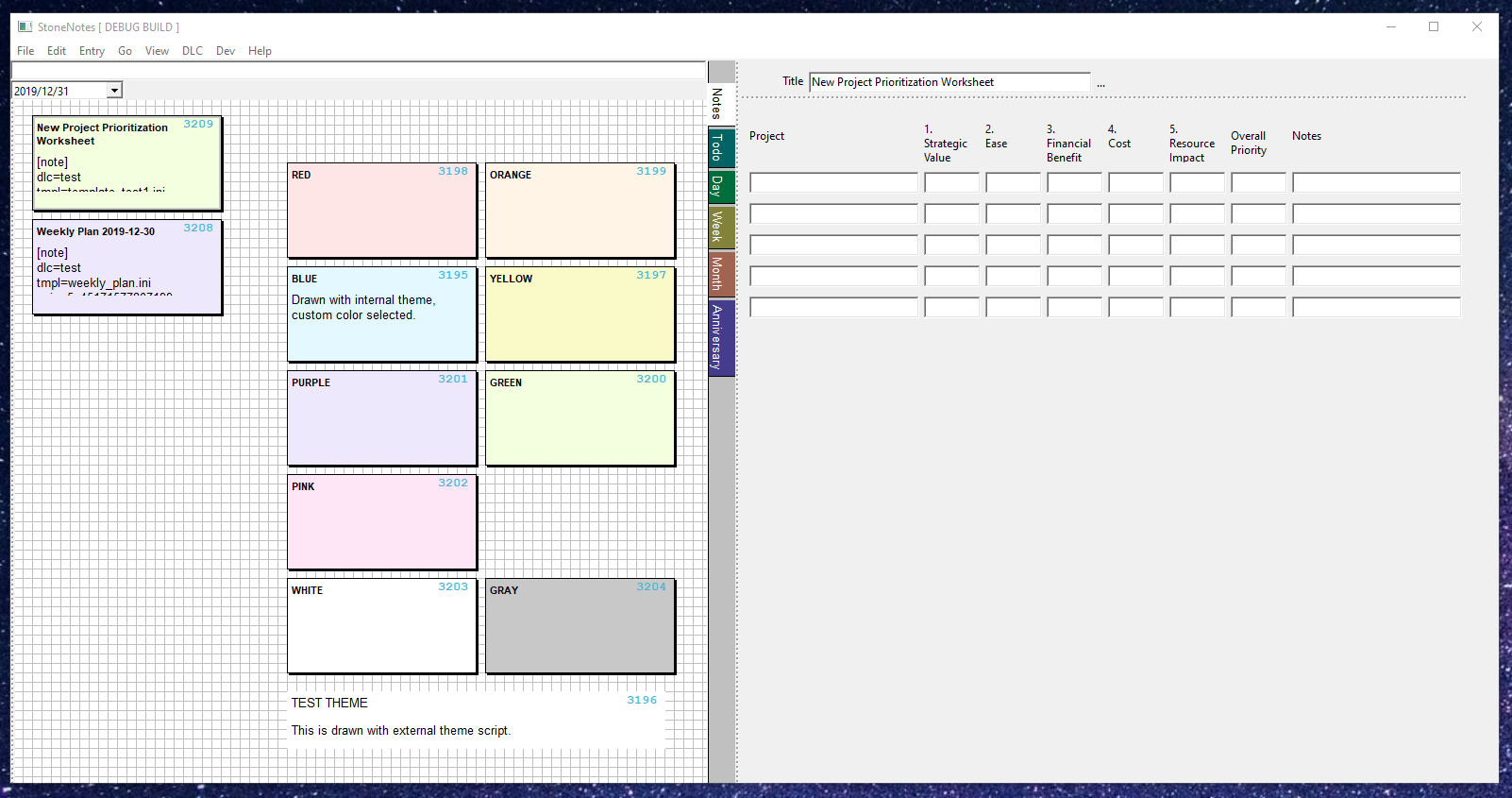 Preview of dev version of StoneNotes, click to read more!
Posted on 31st Dec 2019 21:37:59 in Development
We have just released the first Windows version of Near North Screenshots!
Posted on 25th Nov 2019 17:31:53 in nnScreenshots
Social Focus Timer free software
Posted on 25th Nov 2019 17:31:07 in nnSocialFocusTimer
Near North Screenshots new release
Posted on 25th Nov 2019 17:30:18 in nnScreenshots
Near North Screenshots new release
Posted on 25th Nov 2019 17:29:18 in nnScreenshots